The Torah's Claim about National Prophecy is Either True or False.
---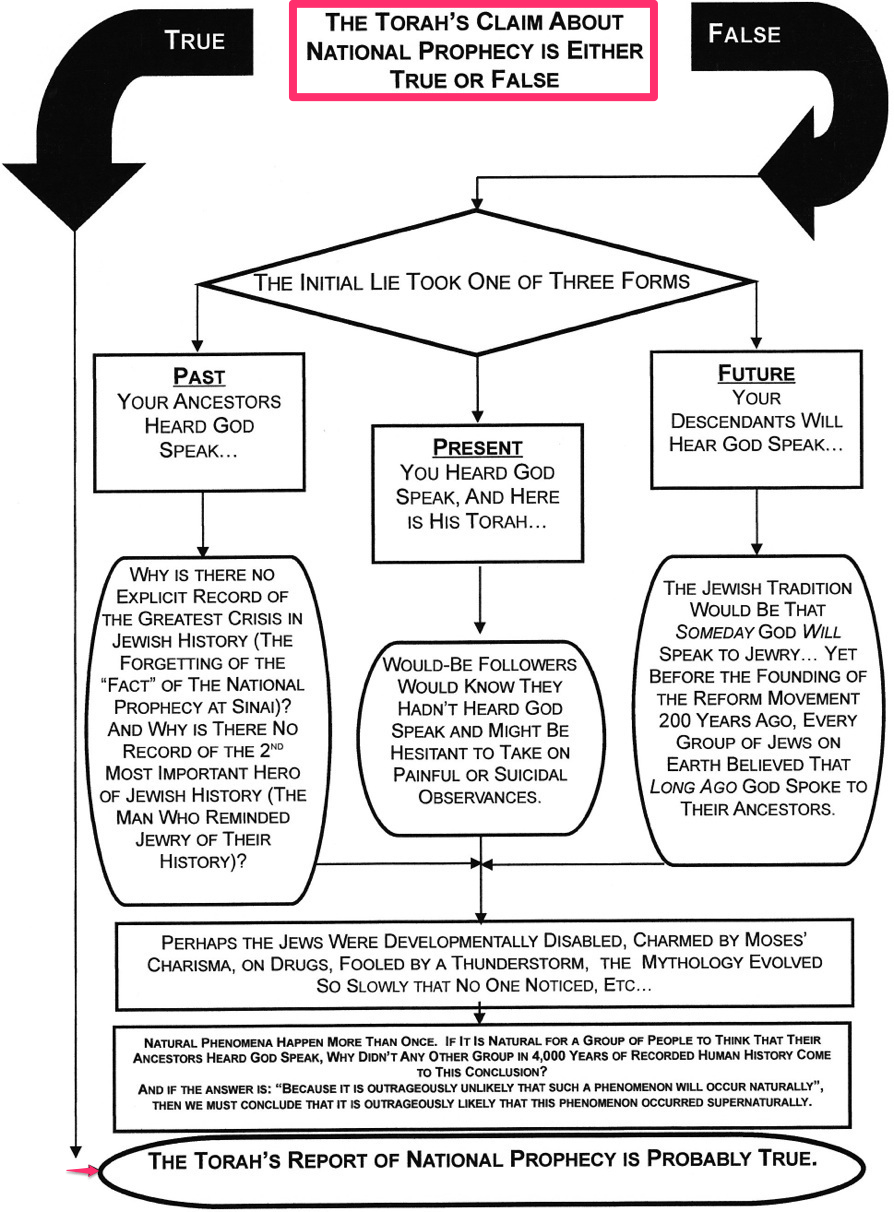 * Applewhite Theorem:
(a) People are gullible and will believe anything, even claims that demand painful or suicidal observances;
(b) as long as the claim cannot be checked.
** 1st Empirical Law:
Because the laws of nature are constant, non-esoteric, natural phenomena will occur repeatedly.
The Torah's Claim about National Prophecy is Either True or False
---
SimpleToRemember.com - Judaism Online